Fundraising

Fundraising is one of the many ways to help LW RDA, from baking a cake for our half way house at Kenwick Park Golf Club to running a marathon the group really needs and appreciates the time, effort and sometimes pain people go through to keep our group going.
On this page we hope to share our fundraising events and news stories of our supporters successes. If you, your company or group would like to help Lincolnshire Wolds RDA in any way please contact us through the website.

Lincolnshire Wolds RDA are very excited to announce our upcoming event:
An Audience with Ros Canter, 2017 European Eventing Team Gold Medallist, Best British rider at Badminton Horse Trial 2017 and currently 15th on the FEI World Eventing Ranking .
Ros and a number of her equine partners have kindly offered to host a day of demonstrations and talks at The Lincolnshire Rural Activities Centre, Louth on 26th November at 11am in aid of our RDA group.
The day will be full of ridden demonstrations from Ros, talks and round reviews as well as local businesses and hot food. There will also be a chance to meet Ros and her horses and view her cross country rounds and trophies.
Tickets are £15pp and available in advance ONLY from:
LRAC office,
LW RDA ride nights - Tuesday and Wednesday 5-7pm at LRAC
or
by post
Please send a stamped addressed envelope to:
LW RDA Office
Lincolnshire Rural Activities Centre,
Kenwick Hill,
Louth,
LN11 8NR.
Cheques made out to "Lincolnshire Wolds RDA"
Please email tickets.lwrda@gmail.com.




ON SALE NOW!

Mick's Belmont 30 Long Distance Walk - THEY DID IT!
On Sunday 17th September 2017 Mick and others from the Long Distance Walkers Association attempted the Belmont 30 in under 12 hours. The 33.8 mile round route started at Lincolnshire Wolds RDA's base at the Lincolnshire Rural Activities Centre and the group successfully completed the tough route in under the 12 hour goal.
We send many thanks to Mick and his team for all the hard miles they completed in aid of LW RDA, your fundraising is much needed and very much appreciated.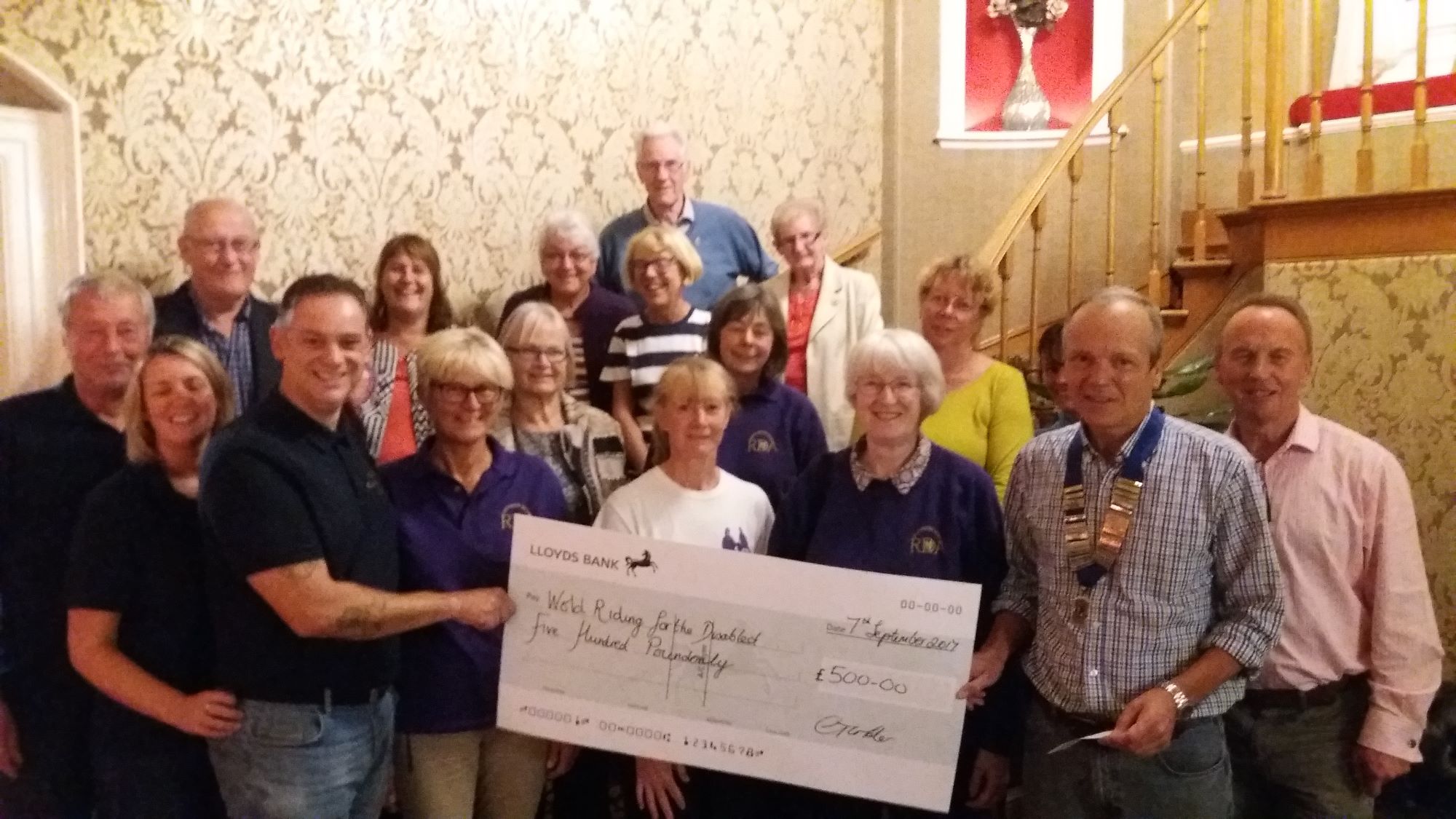 Its been a bust time for supporters of Lincolnshire Wolds RDA. On Friday our chairlady Janet and committee members Caroline, Ali, Jane and Julie received a cheque for £500 from our friends at Louth Lions. This much needed donation was from the Lion's very successful and well supported Classic Car Show, held earlier this year. We would like to thank all the Lions and their supporters for all their ongoing efforts and their very generous donation.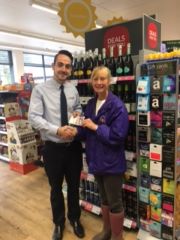 We would like to thank all the staff at The Co-Op store, Newmarket, Louth for their generous donation. The staff held a raffle in store and Caroline had the great pleasure of receiving the fruits of their labour.
We are very grateful to the Co-Op team for the time and effort they put in to fund raise for our group. Thank you!