Lincolnshire Wolds RDA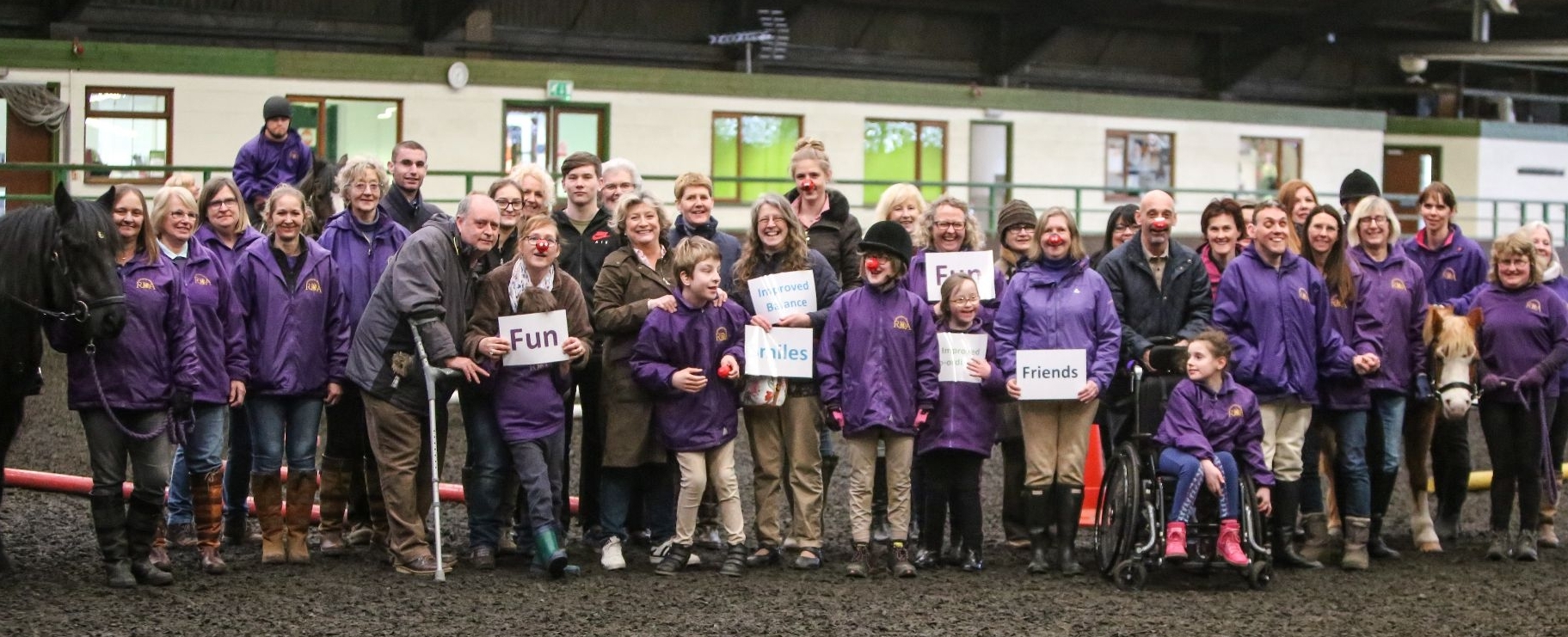 Established in 1996 Lincolnshire Wolds RDA provides both children and adults with disabilities the opportunity to learn to ride and carriage drive.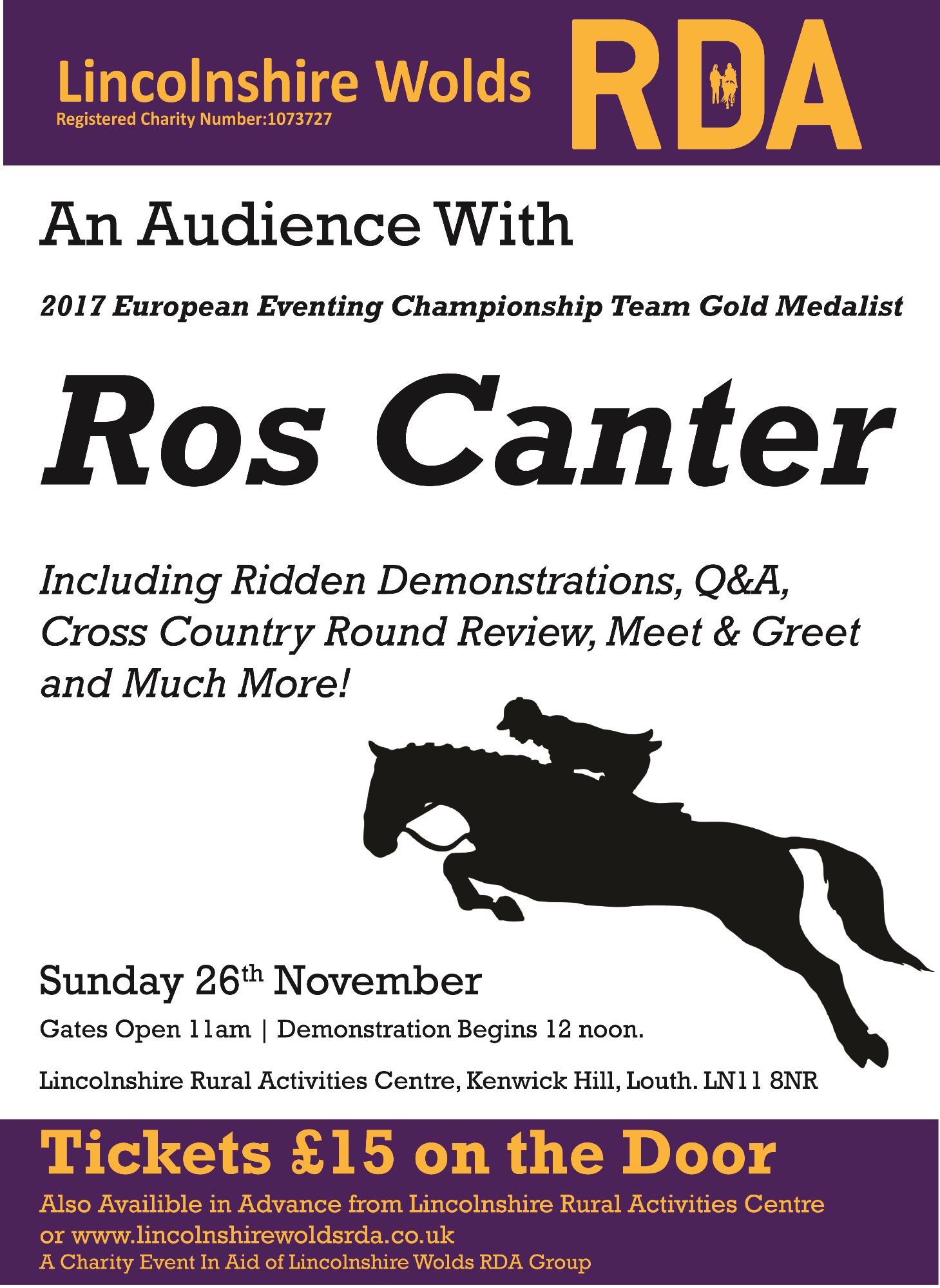 Lincolnshire Wolds RDA are very excited to announce our upcoming event:
An Audience with Ros Canter, 2017 European Eventing Team Gold Medallist, Best British rider at Badminton Horse Trial 2017 and currently 6th on the FEI World Eventing Ranking .
Due to numerous requests, tickets for Ros' event will be available ON THE DAY. Tickets will be on sale on the door on a first come first served basis so to avoid disappointment you can reserve tickets to collect and pay for on arrival.
The option to order in advance and pay by BACs or cheque is available and tickets are still on sale at LRAC.
Please message or email tickets.lwrda@gmail.com to buy or reserve tickets for collection on the day!
Why not get a group of friends together? group rates available for pre-purchase. Please email for details.
As well as watching Ros ride 2 very different horses, there will be plenty time to talk to Ros and find out what its really like to jump "The Leaf Pit" and " The Cottesmore Leap", to travel the world with your horses and what it feels like to win a gold medal for your country.
The day will also include talks from Ros' sponsors Emerald Green Feeds and Top Crop Haylage on how their products help Ros' horses reach their potential. There are also demonstrations from Excel Vet Physiotherapy and much more including meeting our very own RDA ponies.
It's going to be an amazing day for everyone and ALL proceeds go to Lincolnshire Wolds RDA group, who support local disabled children and adults achieve so much with the help of our wonderful horses, dedicated volunteers and coaches.
Pre-Order Tickets:
LRAC office,
LW RDA ride and drive sessions - Tuesday 5pm -7pm and Wednesday 9am-11am & 5-7pm at LRAC
or
by post
Please send a stamped addressed envelope to:
LW RDA Office
Lincolnshire Rural Activities Centre,
Kenwick Hill,
Louth,
LN11 8NR.
Cheques made payable to "Lincolnshire Wolds RDA"
Please email tickets.lwrda@gmail.com.
ON SALE NOW!